How To Make Winter Weddings Special
By Michelle Huysamen
"And I knew exactly how old Walt Disney's Cinderella felt when she found her prince."
– Elizabeth Young
Winter weddings are astonishingly beautiful, especially when snow graces the ground as photos are given that fairytale-like feel. However, despite the beauty that it brings to one's special day, it also brings an icy chill along with it. Many people can be deterred from having their wedding in the cold season, but I'm here to tell you that there is no reason to wait for your special day, simply because it is cold. The day can be just as enjoyable in the winter as it is in the warmer months.
The first thing to think about is your Wedding Venue:
If you are going to keep warm you should choose an indoor venue that has closed doors and minimal large openings. This is to prevent drafts and breezes and rain from freezing your guests into real-life popsicles. You can also choose a venue that has a fireplace or indoor-heating.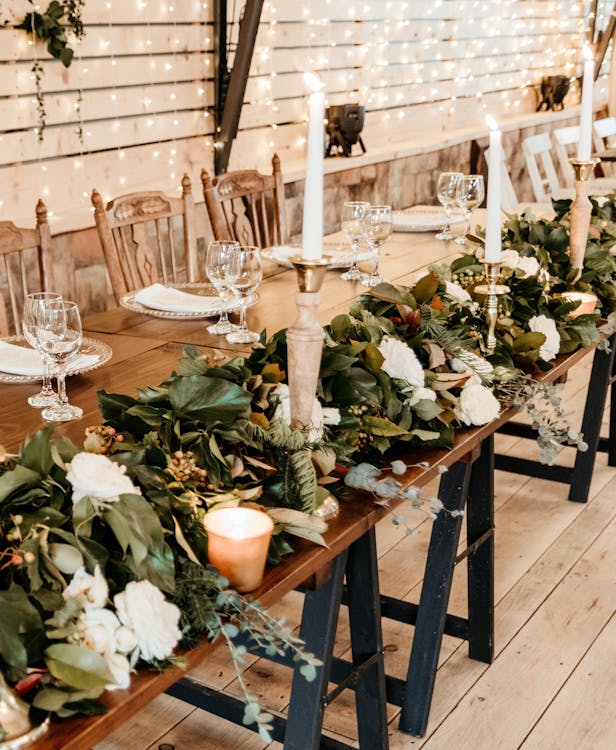 A problem that may arise, is how to keep warm and layer up, without taking away from your wedding apparel. Choose long-sleeved apparel and long dresses to cover yourself up. If you are wearing apparel that covers the full length of your arms and legs then consider wearing thermals that don't show through. This way you can still look good, without getting cold.
You can ask your wedding planner to organise blankets in seating areas which guests will most certainly appreciate! Not to worry about the aesthetic of your wedding, because you can match the colour of the blankets to your wedding colours.
This will add a romantic mood to your wedding, while adding a small amount of heat in the process. Candles come in a wide variety of shapes, colours, textures and sizes so it is easy to match it to the aesthetic of your wedding.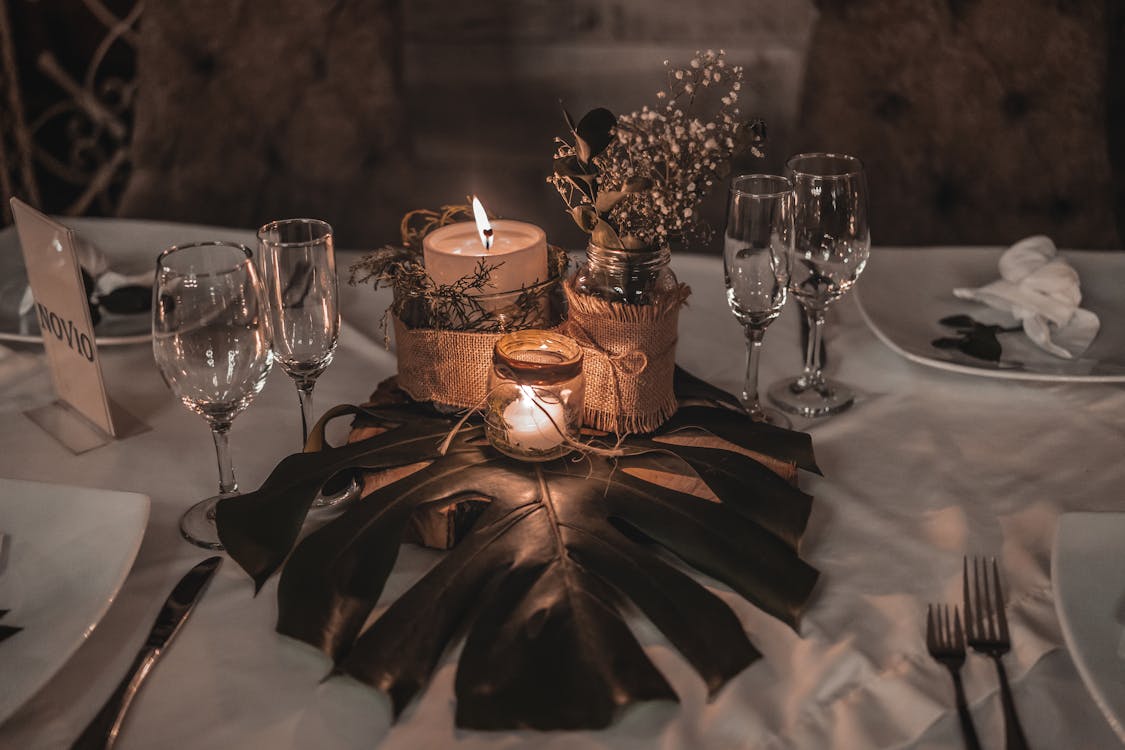 By adding string lights throughout your venue, you create a sense of warmth as the room is lit up, while simultaneously adding to romantic and visuals aspects of your wedding.
To embrace that wintery-feel you should include those warm, wintery spices like, cinnamon, cloves, all spice etc. this will make your wedding feel festive and bring about those warmth, fuzzy feelings.
In the arithmetic of love, one plus one equals everything, and two minus one equals nothing."

—Mignon McLaughlin